Compression Garments By Professionals
---
"After Coming to Compression Obsession I gained my independence back by being able to put on my compression garments myself"
---

What Makes Us Different?
OUR SPECIALTIES
Measuring for Ready-Made or Custom-Made garments from simple to complicated at the LOWEST POSSIBLE PRICE.
LOWER EXTREMITY GARMENTS
Wide variety of day and night time garments for all needs (Arms, Legs, and Trunk)
MANY Donning Techniques to put a Compression Garment on.
TIME WITH CLIENTS
Our facility is determined to give our clients the attention they deserve. Fitting appointments are
half an hour long and FREE
. During this time you can ask your Fitter any questions you might have.
COMMITMENT TO EXCELLENCE
At Compression Obsession, our clients are treated with the utmost respect.
Driven to give the best experience possible for everyone, our clients are listened to, assessed, and given proper guidance and information about compression garments
Most of our clients do not have experience with compression garments.
We make it our goal to answer all of their questions.
---
Lymphedema Support Group
held at Compression Obsession!
Find out more Info on the Contact Us Tab at the top of the page !






---
Lymphedema Education Class for Clients and families
In this class you will learn
- What Lymphedema is and how you can reduce your risk of developing it.
- How you know lymphedema is developing
- What you do if Lymphedema develops
Call today for Dates and Times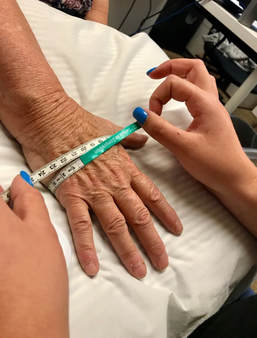 ​




CALL TO SCHEDULE AN APPOINTMENT TODAY
​916-649-0700




---
---