Amy Merry Flinn, PT, CLT-LANA
Senior Lymphedema Therapist
Speciality: LymphedemaProfessional Summary"I enjoy physical therapy most when I am able to help people understand and regain control over their pain, swelling, or any physical limitation.It is exciting to see people return to doing the activities they love with more ease and less pain. "
---
---
Julie Marvich
Lead Fitter and Compression Specialist
Specialty: Custom Fittings
- Lower Extremity Garments
- Upper Extremity Garments
- Trunk Compression
- Night Compression
Professional Summary
Certified Fitter for the following Companies
JOBST
MEDI USA
JUZO
SIGVARIS
"I enjoy every aspect of fitting clients with Compression Garments but my favorite would be giving options on how to put on a compression Garment by yourself. I like being able to show someone that they can independently put on their Garment because of the pure satisfaction they feel as they realize they can do it."
---
---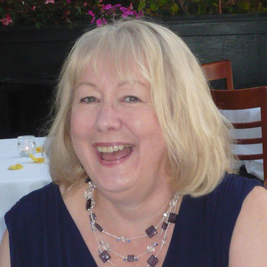 Celeste Lane
Billing Specialist and Contract Coordinator

​- In Charge of submitting Claims to Insurance Groups
- Managing and establishing Contracts for Durable Medical Equipment


"I enjoy numbers and helping the patients figure out their questions in regards to insurances and their garments."

​

---